Gérard Depardieu Net Worth:
$250 Million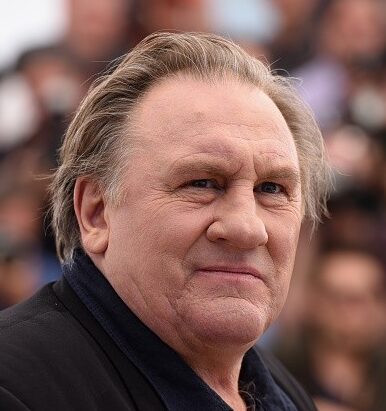 What is Gérard Depardieu's net worth? Learn all about his earnings!
Gerard Depardieu Net Worth: Gerard Depardieu is a French actor, filmmaker, businessman and vineyard owner who has a net worth of $250 million. He has worked in approximately 170 movies since 1967. Known and appreciated for his portrayal of gentle yet masculine characters, he has twice won the César Award for Best Actor as well as the Golden Globe award for Best Actor in the film "Green Card."
Career
Career: Gerard Depardieu made his screen debut in 1965 when he appeared in a short film titled "Beatnik et le minet." After that, he began to appear in increasingly higher-profile French films. Depardieu's first role to gain him wide attention was when he played Jean-Claud in "Les Valseuses" ("Going Places") in 1974. He also starred in "1900" with Robert De Niro in 1976. Depardieu also starred alongside French screen legend Catherine Deneuve on The Last Metro (1980) for which he won his first Cesar Award—the French equivalent of an Academy Award— for best actor. After he appeared as a doomed and hunchbacked farmer in 1986's "Jean de Florette," he began receiving international attention. In 1989, he starred in "Camille Claudel."
Personal Life
Personal Life: Depardieu married Elisabeth Guignot in 1970. They had two children together. Their first son, actor Guillaume Depardieu (b. 1971), tragically died in 2008 at the age of 37 due to severe viral pneumonia. His health had been adversely affected by a drug addiction and a 1995 motorcycle accident that required the amputation of his right leg in 2003. Guillaume and Gerard had a turbulent relationship but had reconciled in the years before his death. Their daughter Julie (b.1973) is also an actor. The couple separated sometime in 1991, during this time Depardieu conceived a daughter (Roxanne, b. 1992) with model Karine Silla. In 1996, Depardieu and Guignot divorced and he began a relationship with actress Carole Bouquet, his co-star in "Cyrano de Bergerac," who he remained partners with until 2005. In July 2006, he had a son with Helene Bizot. Since 2005, Depardieu has been in a relationship with Clementine Igou. She is 30 years his junior and runs a wine estate in Italy.