Farrah Fawcett Net Worth:
$20 Million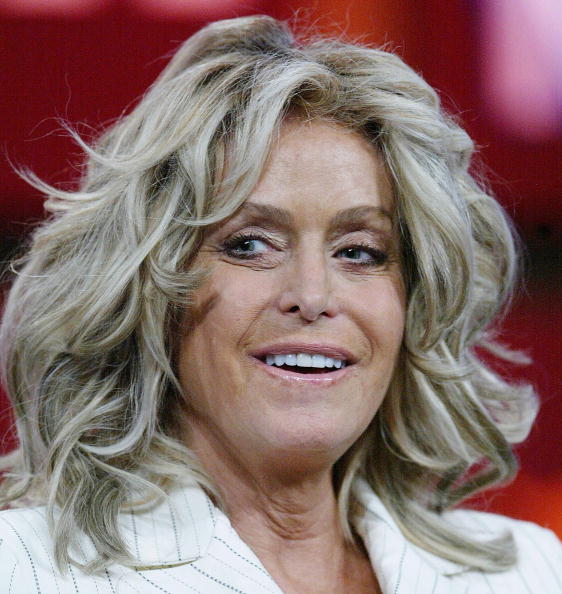 What are Farrah Fawcett's net worth and earnings?
Farrah Fawcett Net Worth and Salary: Farrah Fawcett was an American actress and artist who had a net worth of $20 million dollars at the time of her death in 2009. Farrah Leni Fawcett was born in Corpus Christi, Texas in February 1947 and passed away in June 2009. She was perhaps best known for her role on Charlie's Angels. TV Guide ranked her as the #26 greatest TV star of all-time in 1996. She had recurring roles on TV shows Harry O and The Six Million Dollar Man. She played Jill Munroe in Charlie's Angels from 1976 to 1980.
Quotes
"I was terrified of getting the chemo. It's not pleasant. And the radiation is not pleasant."

— Farrah Fawcett
"I would rather make feature movies because, let's face it, you take more time. You take seven days to do a show, and you take three or four months to do a movie."

— Farrah Fawcett
"I'm a private person. I'm shy about people knowing things."

— Farrah Fawcett
"I'm shy. I can go on a trip for days and not go because I won't sit on a toilet seat on a plane. I'm certainly not going to go on somebody's lawn. Could you imagine, in a cocktail dress?"

— Farrah Fawcett
"This experience has also humbled me by giving me a true understanding of what millions of others face each day in their own fight against cancer."

— Farrah Fawcett