Fairuza Balk Net Worth:
$2 Million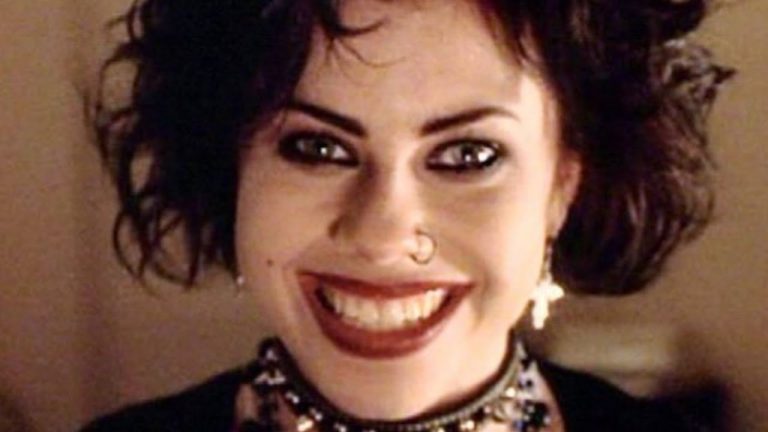 Fairuza Balk

– Quick Facts

| | |
| --- | --- |
| Net Worth: | $2 Million |
| Date of birth: | May 21, 1974 (49 years old) |
| Gender: | Female |
| Profession: | Movie Actress |
| Nationality: | American |
Actress who made her film debut as Dorothy in the 1985 Disney film Return to Oz. She has also played roles in the features Gas, Food, and Lodging, The Craft, American History X, Almost Famous and The Waterboy.
She began acting at the age of six. In 1983, at the age of nine, she played a role in the TV movie The Best Christmas Pageant Ever.
She voiced the character Connie D'Amico in a 2000 episode of the animated TV series Family Guy.
Career
Early Acting Career: Fairuza booked her first role in the television film "The Best Christmas Pageant Ever," but she soon followed that up with an even bigger acting gig after moving to London, England. She auditioned for the role of Dorothy in Walt Disney's "Return to Oz" and booked the role. This was the spark that launched Balk's career, even though the film was considered a box office flop. After booking further minor roles, she joined the cast of "Valmont," which was filmed in Paris. In this film, she played a 15-year old girl who is seduced by a variety of suitors. After choosing to take correspondence classes instead of attending high school, Fairuza Balk moved to Los Angeles where she pursued a professional acting career.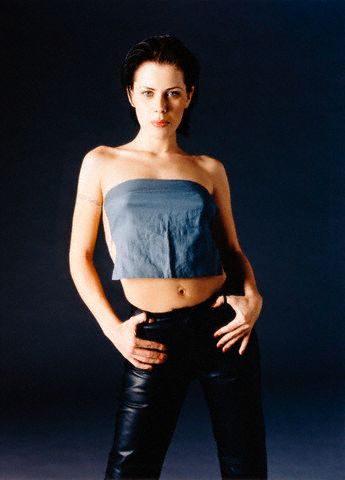 Personal Life
She dated David Thewils from 1996 to 1997. Her mother Cathryn was a dance teacher and her father Solomon was a member of the 1960's rock band Kaleidoscope.
She starred with Marlon Brando in the 1996 sci-fi horror film The Island of Dr. Moreau.
Quotes
"I got beat up up in Texas because my bootlaces were the wrong color."

— Fairuza Balk
"I want love, because love is the best feeling in the whole world."

— Fairuza Balk
"I'm beginning to get pigeonholed as the girl who plays the crazies and weirdoes – and that's not the entirety of who I am. Hopefully, the whole point of being in this profession is that you change into anyone you want to be."

— Fairuza Balk
"I always get the 'goth girl' thing because I wear black. But I don't worship death."

— Fairuza Balk
"People don't talk to me the way they would other people. They kind of look at me, but they never come over. It makes me feel like there's something wrong with me."

— Fairuza Balk