Emily Deschanel Net Worth:
$30 Million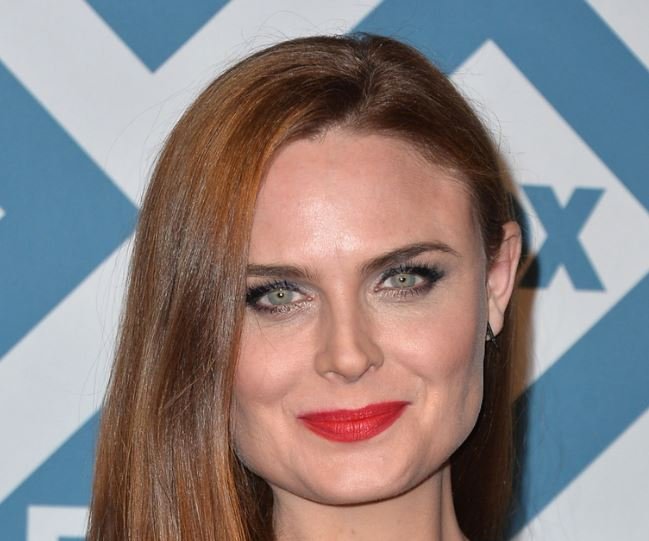 How much is Emily Deschanel worth?
Emily Deschanel Net Worth: Emily Deschanel is an American actress, television, and film producer who has a net worth of $30 million. Emily is the older sister of actress Zooey Deschanel. Emily is perhaps best known for playing the role of Dr. Temperance "Bones" Brennan in the well-known Fox series "Bones." This series ended in 2017.
Career
Career: Emily's first major role came in 1994 as she joined the cast of "It Could Happen to You." Her father was the chief cinematographer on that project. She followed up with a role in the miniseries "Rose Red" before appearing in films like "Cold Mountain," "The Alamo," and "Glory Road." By 2004, many observers stated that she was one of the most promising young actresses of her generation.
Personal Life
Personal Life: In 2010, Deschanel married David Hornsby, an actor and writer best known for his work on "It's Always Sunny in Philadelphia." In 2011, they welcomed their first child into the world. In 2015, she had a second child with Hornsby.
Quotes
"I have a treadmill, and I work out with my trainer, Julie Diamond, as often as possible. She's so positive."

— Emily Deschanel
"I love doing a series because you get to see changes in a character and see her grow. It's a journey with change, and you don't get to see that long-term type of development with just a film."

— Emily Deschanel
"I was a hostess in a restaurant in New York when I was 21, and I was too good of an employee. I was putting most of my energy into that instead of acting. But my father told my sister and me to look at whatever needed to be done and do that job well, no matter what it was."

— Emily Deschanel
"My mom breastfed me for more than a year, and I can't imagine doing it any other way. It's cheap and much better for the environment, and you don't have to lug all that stuff around."

— Emily Deschanel
"My whole family is very sarcastic and constantly making jokes."

— Emily Deschanel