Doug Hutchison Net Worth:
$500 Thousand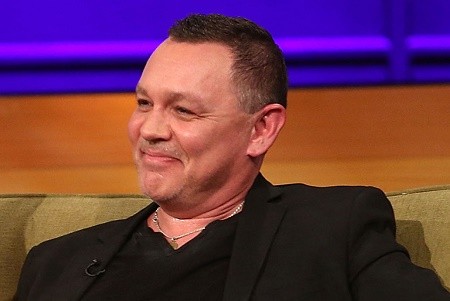 Doug Hutchison

– Quick Facts

| | |
| --- | --- |
| Net Worth: | $500 Thousand |
| Date of birth: | May 26, 1960 (63 years old) |
| Gender: | Male |
| Profession: | Actor |
| Nationality: | American |
What is Doug Hutchison's net worth? Learn all about his earnings!
Doug Hutchison net worth: Doug Hutchison is an American actor and reality TV star who has a net worth of $500 thousand. Doug Hutchison has primarily played disturbing and antagonistic characters in films. Doug made headlines in his personal life when he married singer/model Courtney Stodden, who was just 16 years old at the time. Hutchison was 51. They subsequently signed a deal for a reality show based on their lives and controversial marriage. Shockingly, the couple announced their divorce in November 2013.
Career
Career: Hutchison began his acting career in theater, starring in a production of "Equus" shortly after grading high school in Saint Paul, Minnesota. He went on to act in stage productions of "Sing Me Through an Open Window" and "Julius Caesar." He then transitioned to working in television and throughout his career he has landed guest appearance roles on various television shows like "The Young Riders, "The X-Files," "Millennium," "Lost," "Guiding Light," "Law & Order: Special Victims Unit," and "24."
Personal Life
Personal Life: Outside of his acting work, Hutchison also taught acting classes online. It was this way that he met the young singer and actor, Courtney Stodden, who had signed up for one of his online acting workshops through the recommendation of a family friend. The two began conversing online and Hutchison developed feelings for Stodden before having met her in person or knowing her age. According to the couple, once he became aware that Stodden was a minor, he contacted her mother to ask for permission to proceed with the relationship. The couple married in May of 2011 in Los Vegas when Stodden was 16 and Hutchison 51.
Quotes
"I usually don't find myself reacting to my characters. I just create them … And let the audience decide whether they're empathetic or scared or compelled to cheer me on."

— Doug Hutchison
"Life is unpredictable and you need to live every day to the fullest."

— Doug Hutchison
"I believe there's one rule in Hollywood, and that's that there are no rules."

— Doug Hutchison
"I'm young in spirit and have lots of energy."

— Doug Hutchison
"Whenever I have time and am compelled to watch anything, it's usually something I'm not in!"

— Doug Hutchison