Dominic Purcell Net Worth:
$4 Million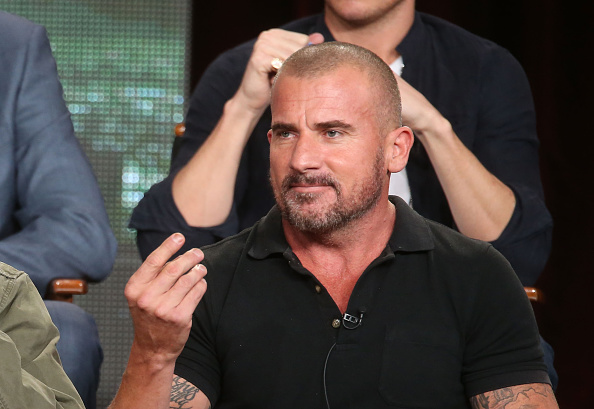 Dominic Purcell

– Quick Facts

| | |
| --- | --- |
| Net Worth: | $4 Million |
| Date of birth: | February 17, 1970 (53 years old) |
| Gender: | Male |
| Profession: | Actor, Film Producer |
| Nationality: | Australian |
What are Dominic Purcell's net worth and earnings?
Dominic Purcell is a British-Australian actor who has a net worth of $4 million. Dominic Purcell is probably most famous for playing the character of Lincoln Burrows on Prison Break, an American television serial drama that aired on the Fox network for four seasons, from 2005 until 2009.
Career
One of his first professions was as a landscape gardener. He got inspired to become an actor after watching the 1986 war movie "Platoon." He later joined the Australian Theatre for Young People and then studied with Hugh Jackman at the Western Australian Academy of Performing Arts. He landed his first TV series role in 1997 on "Raw FM." He later landed a part in Mission: Impossible II in 2000, which was filmed in Australia. After that role, he became a TV star after he was spotted by a U.S. talent agent. Purcell landed the role of "Drake / Dracula" in 2004's "Trinity." He starred as Lincoln Burrows on Fox's "Prison Break" from 2005 to 2009, and reprised his role in 2017. Purcell starred as Mick Rory / Heat Wave" in the CW's "The Flash" from 2014 to 2016. Beginning in 2016, he began appearing in "Legends of Tomorrow" as Mick Rory / Heat Wave. At the time of his writing, he is still in that role. In 2021, he appeared in the German horror film "Blood Red Sky." Purcell has also starred as a producer for "Three Way, "Balibo," "I Choose," "Isolation," "Untitled Sunny Garcia Documentary," and "Prison Break."
Personal Life
He was married to Rebecca Williamson from April 1998 until they got divorced in October 2009. Purcell has four children, Joseph (b. August 12th, 1999), Audrey (b. January 30th, 2001) and twins Lily-Rose and Augustus (b. July 7th, 2003). In 2011 Purcell began dating actress Anna Lynne McCord, who is 17 years his junior.
Quotes
"People have asked me why are Australians and Brits so good at American accents, and it's quite simple. We grew up listening to the American sound on our TV. That's why American actors have a hard time with foreign accents."

— Dominic Purcell
"I'm a hands-on dad. I love my kids more than anything. It's very important to me. I'd give myself a 10 out of 10 for being a dad."

— Dominic Purcell
"Yeah, I'm a physical kind of guy. I've always liked being physical. It takes a stuntman to really say, 'Look, we don't want you to do this. No, no, I'm serious, you're not going to do this' to get me not to do my stuff."

— Dominic Purcell
"My fighting style, if you will, is a combination of mimicking, cowboy films and boxing that I have done throughout my life."

— Dominic Purcell
"I'm very appreciative and humbled by the success of 'Prison Break.'"

— Dominic Purcell