Diane Keaton Net Worth:
$100 Million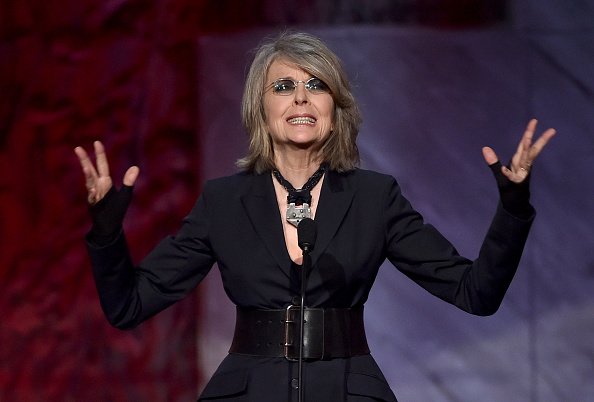 Diane Keaton

– Quick Facts

| | |
| --- | --- |
| Net Worth: | $100 Million |
| Date of birth: | January 5, 1946 (77 years old) |
| Gender: | Female |
| Profession: | Actor, Author, Film Director, Film Producer, Photographer, Real estate entrepreneur, Screenwriter, Singer, Television Director, Television Producer |
| Nationality: | American |
What is Diane Keaton's net worth? Learn all about her earnings!
Diane Keaton is a well-known actress, screenwriter, producer, and director who has a net worth of $100 million. Although Diane has certainly made a name for herself thanks to various acting roles, she continues to generate significant buzz even when she's not in front of a camera. Keaton is known for her impeccable style, her vibrant personality, and her success as a real estate developer.
Career
By the late 60s, Keaton had made significant progress in the Broadway community, and she gained notoriety after appearing in the play "Play It Again, Sam." She was nominated for a Tony Award for her performance, and later made her film debut with "Lovers and Other Strangers." A slew of roles soon followed, with both television series and commercial gigs.
Quotes
"Because too much of my life was spent waiting to be seen. Hoping to be seen, hoping to be picked. Once you realize that you aren't looked at that way any more, other things start to happen and you have to depend on other things to get by."

— Diane Keaton
"I'm a hoarder. For me, documentation has always been key, and I've kept everything from my past."

— Diane Keaton
"My old boyfriend, Warren Beatty, used to say I was a late developer,' she reflects. 'He was right. It took me 50 years to find motherhood and unconditional love.'"

— Diane Keaton
"It's kind of true, you do disappear off the planet if you are a middle-aged woman, but that has some advantages as well."

— Diane Keaton
"I had a career and I came to motherhood late and am not married and have never had such a trusting relationship with a man – and trust is where the real power of love comes from."

— Diane Keaton