Danny DeVito Net Worth:
$80 Million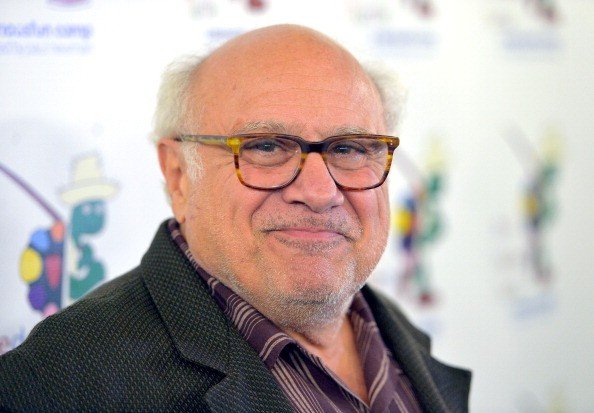 Danny DeVito

– Quick Facts

| | |
| --- | --- |
| Net Worth: | $80 Million |
| Date of birth: | November 17, 1944 (78 years old) |
| Gender: | Male |
| Profession: | Actor, Businessperson, Comedian, Film Director, Film Producer, Screenwriter, Singer, Television Director, Television Producer, Voice Actor |
| Nationality: | American |
What are Danny DeVito's net worth and earnings?
Danny DeVito is an award-winning American actor, comedian, film director and producer who has a net worth of $80 million. He first gained attention for his portrayal of taxi dispatcher Louie De Palma on the television series "Taxi", for which he won a Golden Globe and an Emmy. He went on to become a major film star, known for film roles such as "Throw Momma from the Train", "One Flew Over the Cuckoo's Nest", "Terms of Endearment", "Romancing the Stone", "Twins", "Batman Returns", "Get Shorty" and "L.A. Confidential". He also stars on the FX comedy series "It's Always Sunny In Philadelphia".
Career
He attended boarding school, graduating from Oratory Preparatory School in Summit, New Jersey, in 1962. It was while there in high school that he first began acting, appearing in school productions of "St. Francis of Assisi" and "the Billion Dollar Saint." After graduating from high school, he began working at his sister's salon, which he thought was a good way to meet girls. After working there for 18 months, he decided to switch to the cosmetics profession, which was more lucrative. Thus, he applied to the American Academy of Dramatic Arts, and he was required to perform a monologue as part of his application. Following the positive feedback he received for his monologue, he quickly switched to study acting at the school instead, and graduated from the academy in 1966.
Personal Life
DeVito met actress Rhea Perlman on January 17, 1971, when she went to see a friend performing in the play "The Shrinking Bride," which DeVito was also in. Two weeks later, the couple had moved in with each other. They got married on January 28, 1982. Together, they have three children. After 30 years of marriage, they separated in October 2012, before reconciling in March 2013. They separated amicably for the second time in March 2017, but have stated they do not intend to file for divorce.
Quotes
"I've been to the Leaning Tower of Pisa. It's a tower, and it's leaning. You look at it, but nothing happens, so then you look for someplace to get a sandwich."

— Danny DeVito
"I don't think I've been bored, ever. I've always been working on two or three things at a time; whether it was in the early days, or whatever, I was always working on something."

— Danny DeVito
"After you've lived with somebody for 11 years, what's a guy in a robe reading from a book going to change?"

— Danny DeVito
"I'm shooting in Brooklyn, we've got all kinds of crap going on, and I'm all alone now in a big hotel suite that you can't believe the size of it and a thing sticks in my foot and I just think it's the funniest thing that's ever happened to me."

— Danny DeVito
"Most men somewhere in their psyche are still dragging women around by their hair. It's terrible. I have two daughters, but even before my kids were born I always thought that it was terrible."

— Danny DeVito