Connie Britton Net Worth:
$12 Million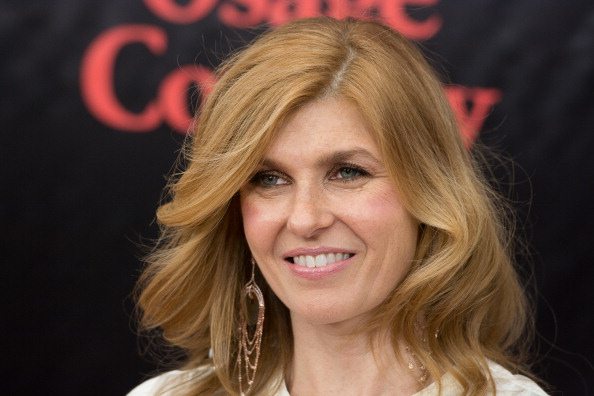 What are Connie Britton's net worth and earnings?
Connie Britton net worth and Salary: Connie Britton is an American actress who has a net worth of $12 million. She is best-known for starring in television shows such as "Nashville", "Spin City", and "Friday Night Lights". During her time on "Nashville" Connie earned a salary of $100,000 per episode. During the show's run, she earned a total of right under $10 million.
Career
Early Career: After graduating, she appeared in multiple off-Broadway productions, before being cast in the hit independent film, "The Brothers McMullen" in 1995. She relocated to Los Angeles, where she began appearing in guest-starring, recurring, or regular roles in such television programs as "Ellen",  "The Fugitive", and "West Wing". In 1996, she began co-starring as Nikki Faber on the ABC comedy "Spin City" opposite Michael J. Fox. Her character was eventually written out of the show. She then began appearing in films such as 1998's "No Looking Back" and "The Next Big Thing."  In 2001, Britton played Shirley Temple's unfavorable mother, Gertrude Temple, in the ABC TV movie "Child Star: The Shirley Temple Story." In 2002, she returned to ABC and starred in the short-lived sitcom "Lost at Home." Britton had a recurring role in the Fox thriller "24" in season five.
Personal Life
Personal Life: Connie met investment banker John Britton at the Alpha Delta House when they were both attending Dartmouth College. They moved to Manhattan together in 1989 and got married in October 1991. They divorced in 1995, but Britton kept her married name as her stage name. In November 2011, Britton adopted a son, Eyob Britton, from Ethiopia.
Quotes
"There's something about Southern women that is so unique yet so universal. Strong southern women are allowed to be soft and feminine and have a sense of humor. But what I love about Southern women in particular is their universality."

— Connie Britton
"Divorce is hard. I was about 29 when my husband and I split up. I think we probably fared better than most, because we were young and didn't have kids – but divorce is hard."

— Connie Britton
"I started hearing people say, 'There's a blog about your hair, and there are all of these Tumblr accounts.' I'm like, 'What's Tumblr?' I'm pretty mystified by it, because I look around, and a lot of people have great hair."

— Connie Britton
"I think that sense of humor is important in marriage. A sense of humor gets people through marriage."

— Connie Britton
"The thing about taking risks is, if it's really a risk, you really can fail. It's only a pretend risk if you really can't fail."

— Connie Britton