Chris Kattan Net Worth:
$6 Million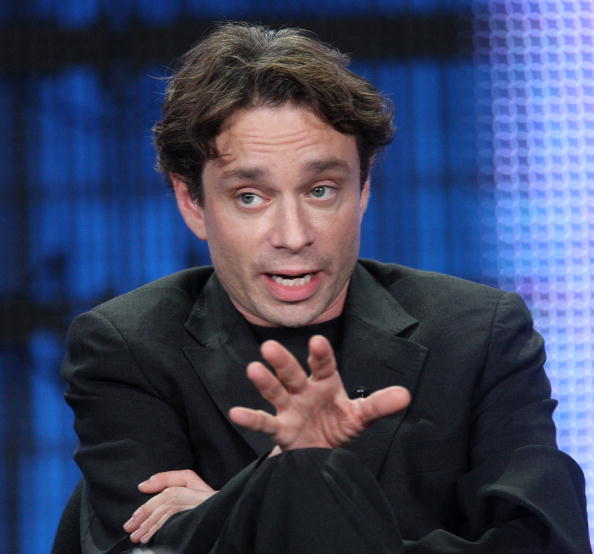 How much is Chris Kattan worth?
Chris Kattan net worth: Chris Kattan is an American actor and comedian who has a net worth of $6 million. Chris Kattan is probably most familiar for his work on the weekly NBC sketch comedy series "Saturday Night Live." His net worth didn't just come from his work on "Saturday Night Live," however. He's done a variety of work both in TV and in movies.
Career
Acting Career:  Kattan's career in show business began as he became involved with a variety of comedy troupes in the Los Angeles area, most notably The Groundlings, of which his father was a founding member. Also during this period, he made appearances in a variety of TV shows in small roles, including the "NewsRadio" episode "No, This Is Not Based Entirely on Julie's Life" where he played the role of a photo shop employee.
Personal Life
Personal Life: Kattan married model Sunshine Deia Tutt in June 2008 in Oakhurst California. He had proposed to her on Christmas Eve 2006. The couple separated in August 2008, after just eight weeks of marriage, and the pair were officially divorced in February 2009.
Quotes
"I wish I was dating one of the ladies in 'Bollywood Hero.' They're gorgeous. Any of them."

— Chris Kattan
"I understand what my gift is, which is making people laugh, hopefully. It's more on that level. I don't need to be a leading man, I'm fine with that."

— Chris Kattan
"Here in L.A., there are a lot of dead spots, and you have to drive to find energy, but all of India is so energetic."

— Chris Kattan
"I'd love to have a child. Either one or 40. I love kids."

— Chris Kattan
"It's a different thing shooting for 10 weeks in India as opposed to on a set on stage pretending you're in India."

— Chris Kattan