Cate Blanchett Net Worth:
$95 Million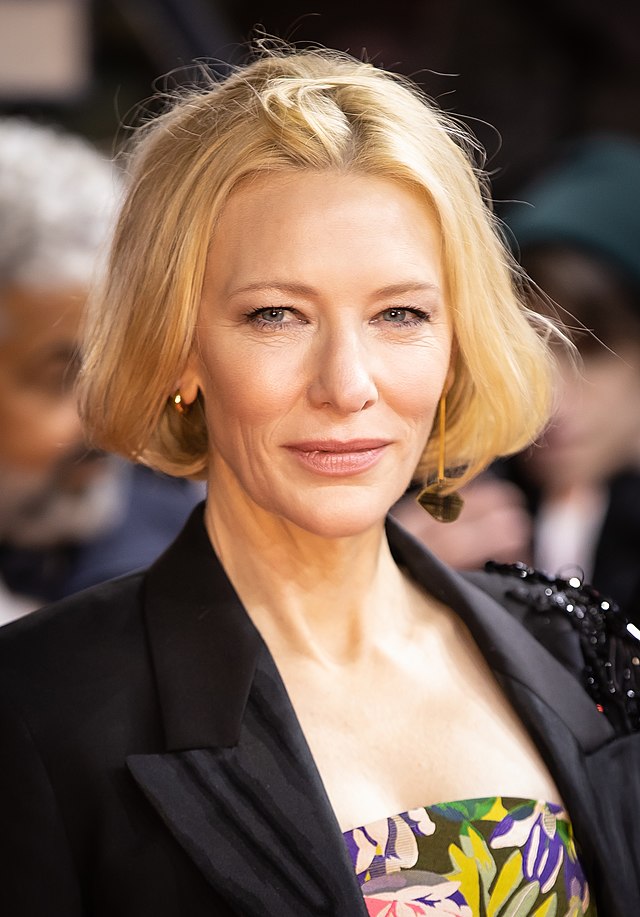 Cate was born 14 May 1969 in Melbourne, Australia, however, her father is originally from Texas, USA. She started playing in some movies in early nineties but it took time for her to rise to prominence. First extremely successful role was Queen Elizabeth I in 1998 movie Elizabeth. It was real break through and she received much more good offers after this film. Cate usually doesn't reveal her body measurements in daring scenes. Her other notable movies include The Talented Mr. Ripley, The Aviator, and The Lord of the Rings trilogy where she starred as Galadriel. In 2015, Blanchett should appear in new movies Cinderella and Carol.
Career
Cate's acting career started out on stage in Sydney in the 1992 David Mamet play "Oleanna." She landed her first feature film role in 1997 when she played a supporting role in "Paradise Road." Cate has since gone on to have an incredibly successful and prolific career. Her first leading role was in the 1997 film "Oscar and Lucinda." She received dozens of awards for her critically acclaimed role as Queen Elizabeth I in the 1998 movie "Elizabeth." This film helped propel her to stardom. From this point on, film roles began to pour in. In 1999, Cate starred opposite Matt Damon in "The Talented Mr. Ripley," for which she received her second BAFTA nomination.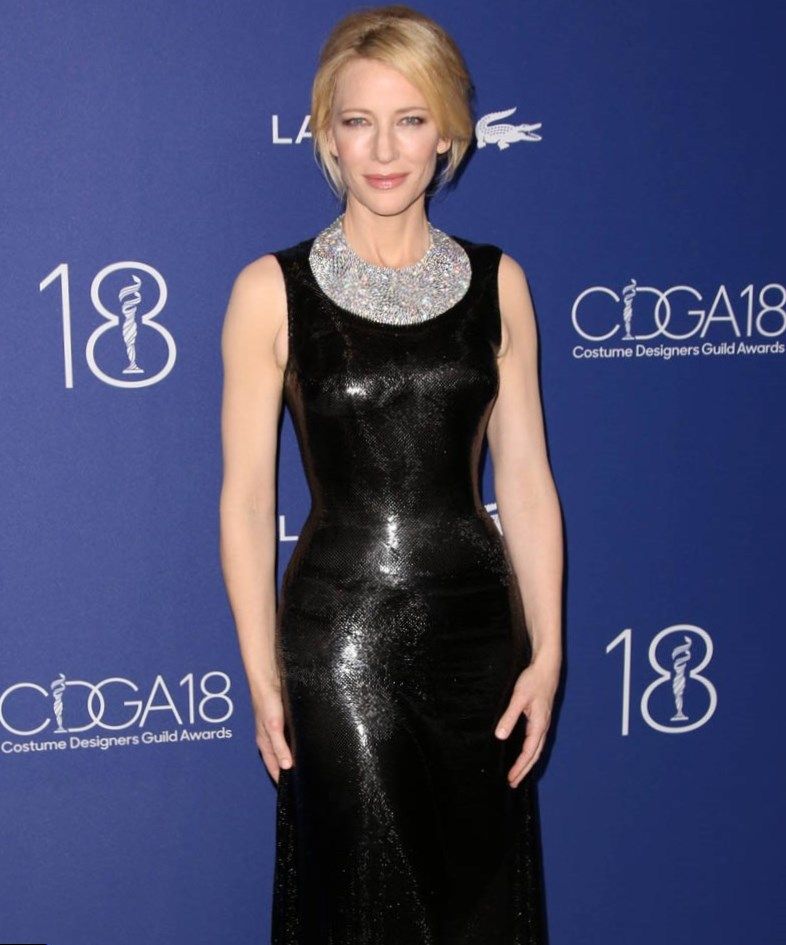 Personal Life
Cate has been married to Australian playwright Andrew Upton since 1997. Together they have three children. For five years the couple served as the co-artistic directors of the Sydney Theater company.
Quotes
"I'm not well read."

— Cate Blanchett
"I suppose the more established one gets, you have what's called a reputation, and so you want to protect that and preserve that. And I think the bravery really comes in one's mid career where you then are constantly trying to move beyond that and move past that, because those so-called successors can become shackles."

— Cate Blanchett
"I'm scared of actors with a scheme."

— Cate Blanchett
"I don't like a heavy mask of make-up day or night – mascara and a bit of bronzer."

— Cate Blanchett
"I just don't see myself as the heroine in my own narrative."

— Cate Blanchett