Carrie-Anne Moss Net Worth:
$3 Million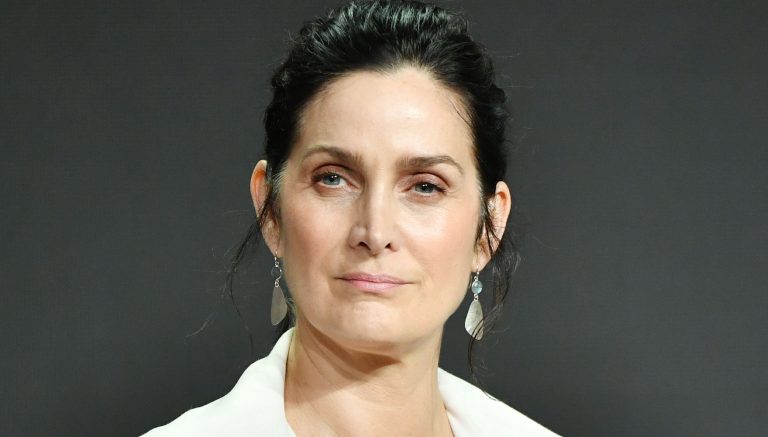 Carrie-Anne was born born August 21, 1967 in Burnaby, Canada. She had several roles through nineties but breakthrough success for her was Matrix. Her role of Trinity gained her millions of fans around the globe. Her other notable movies are Red Planet, Disturbia, and Love Hurts. In 2014, Moss is starring as Aurelia on Pompeii. Carrie-Anne is married to actor Steven Roy since 1999. They have three kids together.
Career
Career: While Moss was touring Europe, her choir made a stop in Spain. That's where she booked the role of Tara, a clerk to Judge Bruce Marshall in "Dark Justice." She moved to Los Angeles with the series in 1992. She left the series before the third (and final) season. In Los Angeles, she enrolled at Pasadena's American Academy of Dramatic Arts and landed a role on the "Melrose Place" spinoff "Models, Inc." opposite Dallas alum Linda Gray and Garcelle Beauvais. The series was canceled after one season. For the rest of the 1990s, she appeared in a number of television and film roles including "Baywatch," "Due South," "F/X: The Series," and "The Secret Life of Algernon," to name just a few of her pre-"Matrix" credits.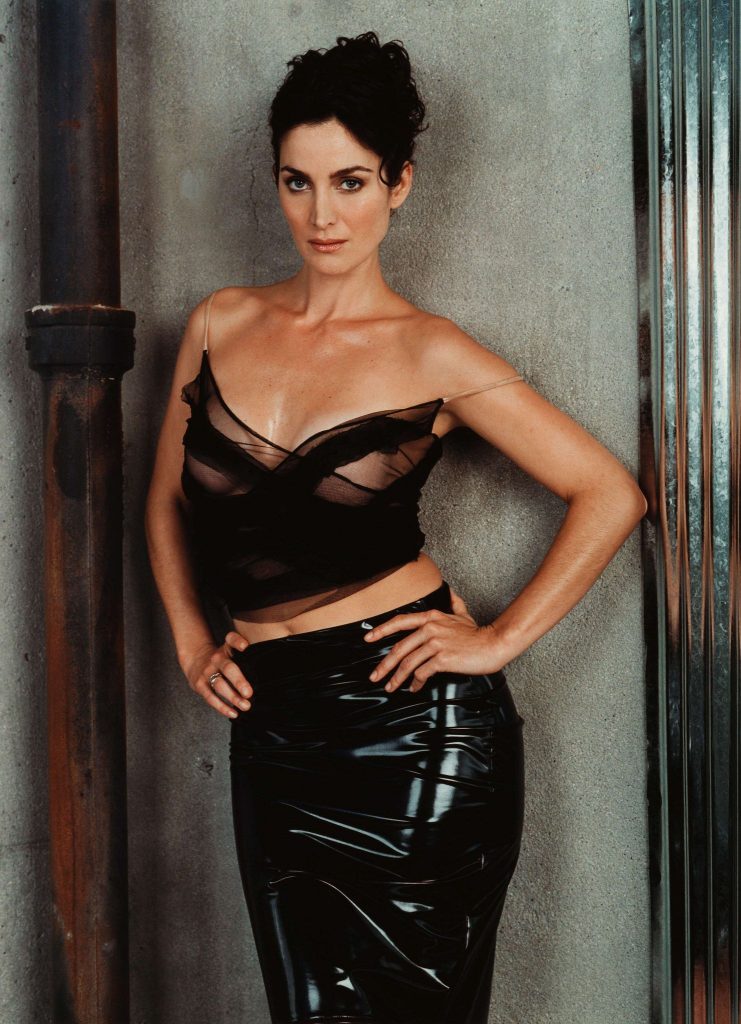 Personal Life
Personal Life: Carrie-Anne Moss married fellow actor Steven Roy in 1999. The couple has three children, two sons, and a daughter. Roy is American.
Quotes
"I think that Trinity's just the greatest character that I could ever play. I don't expect to ever play another woman that wonderful. I have a lot of Trinity in me, for sure."

— Carrie-Anne Moss
"For a while, I was feeling so creative in motherhood that I had no longing to work. I felt that my children needed me, that I couldn't leave them for a second."

— Carrie-Anne Moss
"Every time I hear about a new show, and I see a show that is being created that is nothing like I've ever thought about, I just get so excited about that expansion. Because I started working when 'L.A. Law' was on. It was lawyers and cops."

— Carrie-Anne Moss
"I think we all have mechanisms that we use, each of us individually, to deal with pain that we've had or just dealing with life or whatever. Everyone's story is different, but we all have some kind of mechanism that we use to deal with stuff, that we create pretty young."

— Carrie-Anne Moss
"I love storytelling. I love characters that are complicated and layered, real people, that you see why they do what they do."

— Carrie-Anne Moss