Brian Baumgartner Net Worth:
$10 Million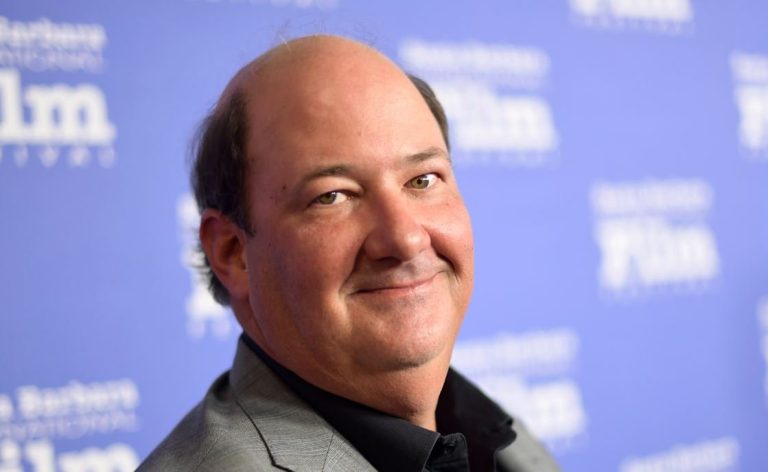 How much is Brian Baumgartner worth?
Brian Baumgartner is an American film and television actor who has a net worth of $10 million. Brian Baumgartner is best known for his role as Kevin Malone on the NBC television sitcom "The Office." Brian appeared as a main cast member on the series full run.
Career
In 2001, Baumgartner made the transition to screen acting. His first role was in the romantic comedy film "Herman U.S.A.," starring Michael O'Keefe, Ann Hamilton, and Kevin Chamberlin. Subsequently, Baumgartner appeared on television in episodes of the legal drama "The Lyon's Den" and the airport drama "LAX." In 2005, he had guest roles on three series: the drama "Everwood" and the sitcoms "Arrested Development" and "Jake in Progress."
Personal Life
Brian has been married to Celeste Ackelson since 2014. They have two children and reside in Del Mar, California. Brian is an accomplished and avid golfer.
Quotes
"It was really tough as a kid going to a Braves game. It was a guaranteed loss. You're looking at 100 losses a year. I was a huge baseball fan, played it for quite a while. But when '91 happened, with Smoltz and Glavine, it turned around, and I will say it made it pretty sweet."

— Brian Baumgartner
"Television is certainly a writers-led medium. They're the ones who are there, they're the ones that are conferencing or whatever, with directors coming and going."

— Brian Baumgartner
"The show is called 'The Office,' and while it focuses on the people, the architecture of the space is very important."

— Brian Baumgartner
"For me, it was a lot of hard work doing theater eight nights a week around the country, going from job to job."

— Brian Baumgartner
"I had a shih tzu dog for 12 years – we were different in size but he was certainly man's best friend, he was my little guy."

— Brian Baumgartner