Brad Pitt Net Worth:
$300 Million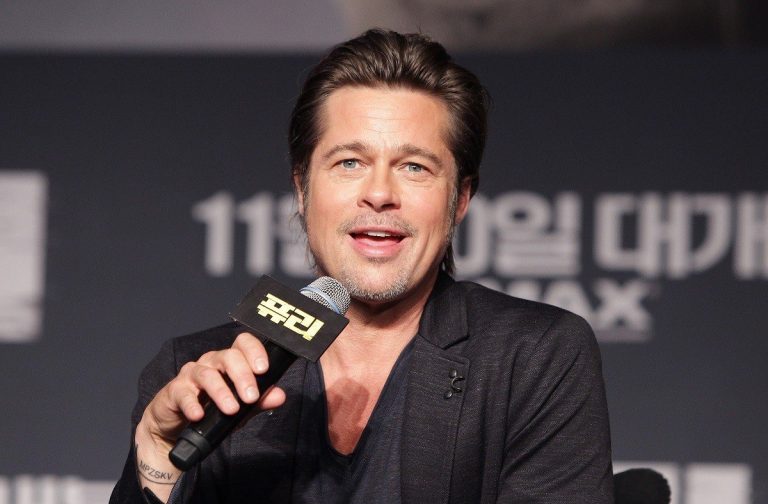 How much is Brad Pitt worth?
Brad Pitt is an award-winning film actor and producer who has net worth of $300 million. Brad is one of the most-famous and highest-paid entertainers in the world, consistently earning a minimum of $20 million for major motion picture releases. He has been nominated for several Academy Awards. He won an Academy Award as a Producer in 2014 when that film took home the Best Picture award.
Personal Life
As we mentioned previously, Brad was previously married to actress Jennifer Aniston. They married in 2000 and divorced in 2005. There have always been rumors that they broke up after he began an affair with his Mr. and Mrs. Smith co-star Angelina Jolie. After being in a relationship for nearly a decade Brad and Angelina married in 2014. They divorced in 2019 but officially separated in 2016.
Quotes
"By nature, I keep moving, man. My theory is, be the shark. You've just got to keep moving. You can't stop."

— Brad Pitt
"It's a violent world we live in. I don't agree with trying to hide that or cover it up."

— Brad Pitt
"Man, when I'm riding with the helmet on, I'm invisible. And people just deal with me as the guy on the bike… it gives you a chance to read 'em."

— Brad Pitt
"I grew up on particular movies that said something to me as a kid from Missouri, movies that showed me places I'd yet traveled, or different cultures, or explained something, or said something in a better way than I could ever say. I wanted to find the movies like that. It was less about a career than finding the films I wanted to see."

— Brad Pitt
"I just don't like the separatism that comes from religion, and, without fail, the need to put your beliefs on someone else. When you start telling someone else how to live, you should check yourself, man."

— Brad Pitt