Antonio Banderas Net Worth:
$50 Million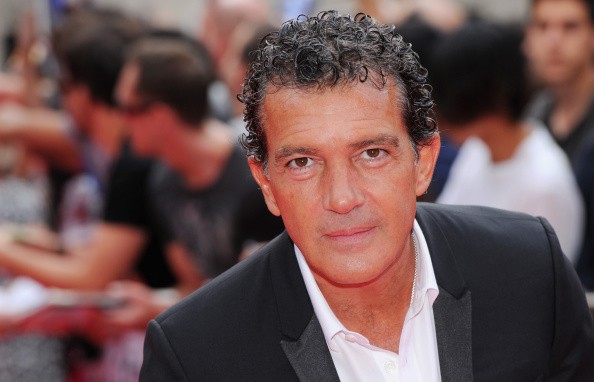 What is Antonio Banderas' net worth? Learn all about his earnings!
Antonio Banderas Net Worth and Salary: Antonio Banderas is a Spanish film actor, director, producer and singer who has a net worth of $50 million dollars. Antonio Banderas is probably most widely recognized for his appearances in Spanish language films directed by Pedro Almodovar, and for hit Hollywood films such as "Interview with the Vampire", "Philadelphia", and "The Mask of Zorro".
Career
Career: After a number of early projects, Banderas caught the attention of Spanish director Pedro Almodovar. Almodóvar is largely credited with jumpstarting Banderas's career, having casting him in his 1982 film debut "Labyrinth of Passion" and, five years later, "Law of Desire", which made headlines with his performance as a gay man, requiring him to engage in his first male-male onscreen kiss. In 1986, Banderas appeared in Almodovar's "Matador."
Personal Life
Personal Life: Banderas was married to Spanish actress Ana Leza from 1987-1996. He began dating Melanie Griffith while shooting "Too Much." They were married in London in May 1996. They have a daughter, Stella del Carmen Banderas, who was born in September 1996. They were divorced in 2015. As of 2016, Banderas resides in England near Cobham, Surrey.
Quotes
"It's a character that I always found really likable. I'm fond of Zorro because he was a popular figure who worked for the people."

— Antonio Banderas
"I suppose that I am ambitious."

— Antonio Banderas
"The man who doesn't want anything is invincible."

— Antonio Banderas
"I used to be scared of women. When I was very young they terrified me, but discovering the female universe was incredible and still is to this day, as you never stop learning about them."

— Antonio Banderas
"I drink a bucket of white tea in the morning. I read about this tea of the Emperor of China, which is supposedly the tea of eternal youth. It's called Silver Needle. It's unbelievably expensive, but I get it on the Web."

— Antonio Banderas