Anthony Edwards Net Worth:
$40 Million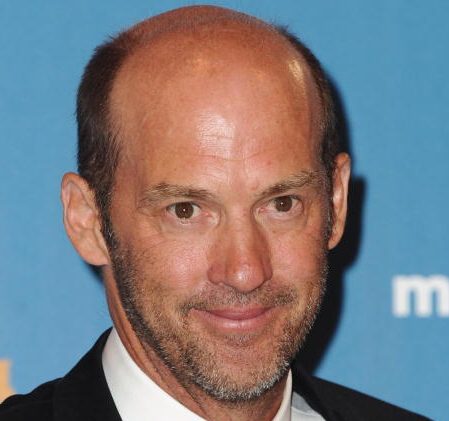 What is Anthony Edwards' net worth? Learn all about his earnings!
Anthony Edwards Net Worth and Salary: Anthony Edwards is an American actor and director who has a net worth of $40 million. Although some may know Edwards as 'Goose' from "Top Gun," he also established himself as a well-known TV actor with a notable role in "ER." Playing Dr. Mark Greene in a role that largely defined his career, Anthony won a Golden Globe, six Screen Actors Guild Awards, and was also nominated for four Primetime Emmy Awards. In the mid-1990s, Anthony signed a three-year, $35 million contract to continue on with "ER". The deal, which worked out to around $530,000 per episode, made Anthony the highest-paid actor on television. A position he held for several years.
Career
Career: Some of Anthony's earliest acting work was on television series such as "It Takes Two." He then made his film debut with a fan-favorite cameo role in "Fast Times at Ridgemont High" in the early 80s, playing a stoner. Two years later, he starred in "Revenge of the Nerds," as Gilbert Lowell, the main character. He then reprised his role in 1987's "Revenge of the Nerds II: Nerds in Paradise," but he made a much more minor appearance.
Quotes
"My family had all kinds of complications in relationships. I would like to meet the person who did not. Since when is being absolutely perfect what being a human is? What do we gain from that?"

— Anthony Edwards
"I didn't start jogging or running until I was 37 years old. It was something that really helped me change my life."

— Anthony Edwards
"David Fincher is a longtime friend. As a director, my wife had worked with him as a makeup artist when he would do Madonna videos years before, and his child and my oldest child were in preschool together, so we're kind of dad-friends through that, too."

— Anthony Edwards
"I'm the youngest of five kids, and I wanted attention. And in Santa Barbara, there was lots of theater going on, so for that area, it was a little bit like playing Little League baseball. There were dance classes, theater classes, and I just loved it."

— Anthony Edwards
"I was always enjoying the moment. Acting, writing, looking for roles and getting involved with people and trying to create something that would be entertaining to people. With 'E.R.,' we were all very lucky to get this combination of people together in the right story in the right way to take it to the level it has reached."

— Anthony Edwards