Anna Chlumsky Net Worth:
$5 Million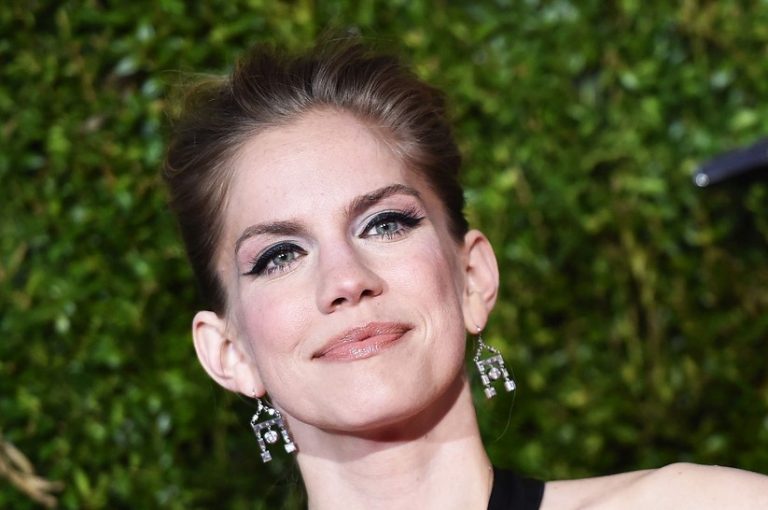 Anna Chlumsky

– Quick Facts

| | |
| --- | --- |
| Net Worth: | $5 Million |
| Date of birth: | December 3, 1980 (42 years old) |
| Gender: | Female |
| Profession: | Actor |
| Nationality: | American |
What is Anna Chlumsky's net worth? Learn all about her earnings!
Anna Chlumsky is an American actress who has a net worth of $5 million. Anna Chlumsky began her career as a child with a leading role in the 1991 coming-of-age film "My Girl." She has since appeared in a number of independent films, with notable credits including "Blood Car," "In the Loop," and "The End of the Tour." Chlumsky achieved her greatest acclaim between 2012 and 2019, when she earned six Emmy Award nominations for playing Amy Brookheimer on the HBO comedy series "Veep."
Career
Following a stint modeling with her mother in an advertising campaign, Chlumsky made her film debut with a bit part in John Hughes' 1989 comedy "Uncle Buck." Two years later, she had her breakthrough with a leading role in the coming-of-age dramedy "My Girl," in which she played a young girl named Vada Sultenfuss living in 1970s Madison, Pennsylvania. The cast also included Dan Aykroyd, Jamie Lee Curtis, and fellow child actor Macaulay Culkin. In 1994, Chlumsky reprised her role in the sequel "My Girl 2," which added Austin O'Brien to the cast in lieu of Culkin. That same year, she starred opposite Sissy Spacek in the fantasy comedy "Trading Mom," based on the eponymous book by Nancy Brelis. Chlumsky's only other film credit in the 90s was the adventure film "Gold Diggers: The Secret of Bear Mountain," in which she and Christina Ricci starred as two teenagers searching for a cache of gold in the Pacific Northwest.
Personal Life
In 2007, Chlumsky got engaged to Army Reserve member Shaun So, whom she had met while they were both attending the University of Chicago in 2000. They married in 2008, and have two daughters named Clara and Penny.
Quotes
"Keep in mind that there are computers, that do touch things up. Like when I got a hold of the poster for 'Gold Diggers,' I said: 'Hey, wait a minute! Those aren't my teeth!'"

— Anna Chlumsky
"I don't have a Twitter account."

— Anna Chlumsky
"When moms and dads put their kids in acting class, good luck. Because you're just filling them with stuff they don't need yet."

— Anna Chlumsky
"When I graduated from college I thought I was over with show business and was pursuing other things."

— Anna Chlumsky
"I'm interested in current affairs and social policy as a whole, but I don't watch politics for sport."

— Anna Chlumsky