Amy Poehler Net Worth:
$25 Million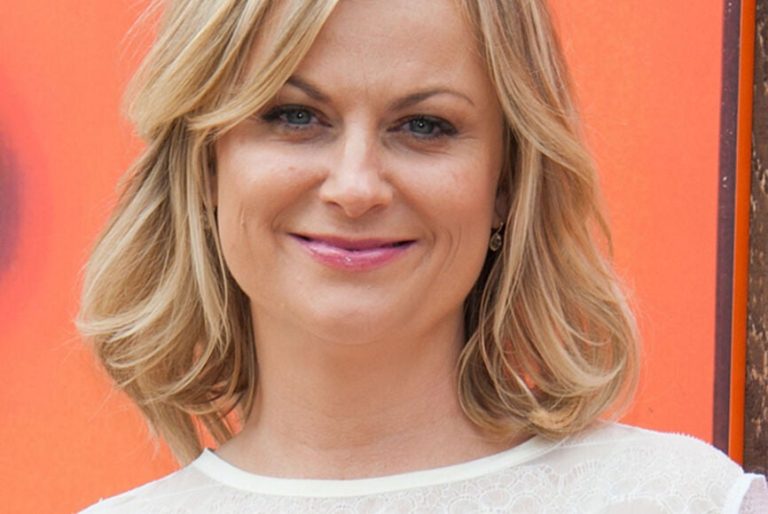 Amy was born September 16, 1971 in Newton, Massachusetts. She has Bachelor's degree in media and communications from Boston College. Poehler was livin with her husband Will Arnett from 2003 til 2012. Since 2013, she's dating comedian Nick Kroll. Some of her notable films include Mean Girls, Blades of Glory, and Anchorman 2: The Legend Continues. She's also famous as Leslie Knope from Parks and Recreation.
Career
Amy was inspired to pursue a career in comedy after her experience in the college improv group, so after graduating, she moved to Chicago and enrolled in her first professional improv class at ImprovOlympic. Poehler met Tina Fey during this time. They joined Second City's touring company together. Poehler then became a member of the sketch comedy and improv group The Upright Citizens Brigade (UCB). In 1996, four UCB members including Poehler moved to New York City. The UCB members performed at small venues around the city. Poehler also made several appearances on "Late Night with Conan O'Brien" performing in sketches. In 1998, Comedy Central debuted UCB's half-hour sketch comedy series, which ran for three seasons before being canceled in 2000.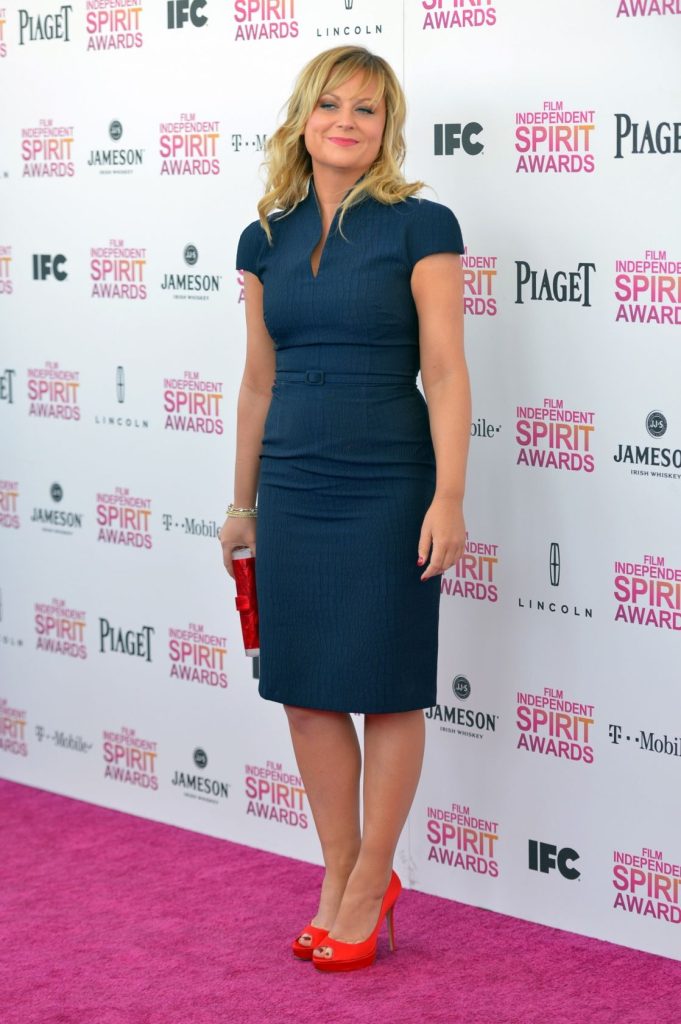 Personal Life
Poehler and Will Arnett met in 1996 when he saw one of her improv performances. They started dating in 2000 and married on August 29, 2003. Poehler and Arnett have two sons: Archie, born October 2008, and Abel, born August 2010. During their relationship, Poehler and Arnett worked together on several projects including the series Arrested Development, the 2007 film Blades of Glory, Horton Hears a Who!, and The Secret World of Arrietty. Poehler and Arnett announced their separation in September 2012, and Arnett filed for divorce in April 2014. The divorce was finalized in 2016.
Quotes
"As you navigate through the rest of your life, be open to collaboration. Other people and other people's ideas are often better than your own. Find a group of people who challenge and inspire you, spend a lot of time with them, and it will change your life."

— Amy Poehler
"In a recent Valentine's Day posting on her fan website, Britney Spears says that – oh, who cares?"

— Amy Poehler
"I have to say I enjoy physical comedy and I've always loved to kind of take risks. I don't like worrying too much about how I look or how I come across, so that can sometimes… You know, I like to play those kinds of deluded but fun characters."

— Amy Poehler
"You deserve love and you'll get it."

— Amy Poehler
"I worked at an ice cream parlor called Chadwicks. We wore old-timey outfits and had to bang a drum, play a kazoo, and sing 'Happy Birthday' to people while giving them free birthday sundaes. Lots of ice cream scooping and $1 tips."

— Amy Poehler